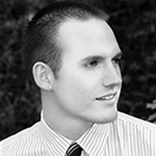 Executive Development & Marketing Strategist
Sean is a calm and centered professional who, as a notable leader, uses his outstanding communication skills to smooth over issues whenever they inevitably crop up. Once he sets a plan in motion, he naturally motivates his team to see it happen.
His experience in Marketing and Business Development would be a very strong asset to any company's growth.
Email:
SeanStrate@NodeLaunch.com