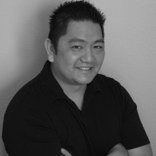 Dr. Andrew Leung is a graduate of Palmer College of Chiropractic-West in 1996 and has been practicing since 1997. Prior to his transition, he attended San Jose State University majoring in Microbiology with a Minor in Chemistry. He worked as a research and development engineer for several firms that is now a standard in the industry.
Dr. Leung is also the staff Chiropractor for the Cupertino Medical Center of Rehabilitation and Urgent Care Center. Specializing in Functional Restoration and Pain Management.
Since 2001, Dr. Leung is a Senior Consultant for Corporate Performance Associates specializing in start-up ventures as well as small and mid sized companies. A nationally recognized expert on increasing executive performance and competency in the areas of leadership, organization, and employee productivity, Dr. Leung travels the globe sharing his expertise with entrepreneurs committed to expanding their spheres of influence and increasing their company's bottom line profits..m.
Email:
AndrewLeung@NodeLaunch.com